| | |
| --- | --- |
| Collectie: | Rien |
| Aantal pasjes: | 10 |
| Afmetingen CM (L-B-H) | 8 x 2 x 10 |
| RFID: | Ja |
| Gewicht (in gram): | 90 |
Stijlvolle RFID portemonnee + RFID
Compact leren RFID pasjeshouder met rits- en briefgeldvak. Stijlvol, elegant en handig. Deze leren mini wallet biedt ruimte aan 10 pasjes, heeft een ritsvak voor muntgeld en een steekvak voor briefgeld. Tevens voorzien van een high-tech folie, dat het uitlezen van de persoonlijke gegevens via de RFID-chip op uw pasjes blokkeert. De Rien collectie is gemaakt van plantaardig gelooid stierenleer wat met de hand wordt ingeverfd in Italië. Dat benadrukt de natuurlijke nerftekeningen in het leer. Het oud metalen C&B-logo bevestigd de luxueuze uitstraling. Exclusief verkrijgbaar in cognac.
Rien
Voor het vervaardigen van deze volnerf leren klassiekers van Castelijn & Beerens werken we samen met een Toscaanse looierij waar het oude ambacht nog wordt gerespecteerd. Het plantaardig gelooid stierenleer wordt vel voor vel met de hand ingeverfd, wat de natuurlijke nerftekeningen in het leer benadruk en de Rien collectie zijn rijke karakter geeft. Voor de handvatten en schouderbanden van de tassen is gebruik gemaakt van stevig plantaardig gelooid riemenleer. Alle items zijn voorzien RFID protectie om uw pasjes en paspoort te beschermen tegen uitlezen. Functioneel, tijdloos en exclusief. Verkrijgbaar in cognac.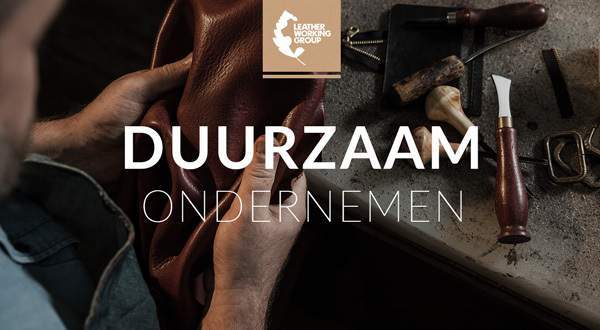 Duurzaam
Alle producten van Castelijn & Beerens voldoen aan de standaarden van de Leather Working Group. De Leather Working Group is een non-profitorganisatie die verantwoordelijk is voor 's werelds toonaangevende milieucertificering voor de leerindustrie. Als multi-stakeholdergroep heeft LWG meer dan 1300 leden uit de hele leerketen. Sinds 2005 heeft Leather Working Group de beste milieupraktijken in de industrie geïdentificeerd en richtlijnen gegeven voor voortdurende verbetering.
Garantie
Castelijn & Beerens staat al sinds de oprichting in 1945 voor puur vakmanschap. Zij controleren al onze lederwaren zorgvuldig en ze voldoen dan ook aan de hoogste kwaliteitseisen. Mocht u echter binnen 2 jaar een mankement of onvolkomenheid ontdekken aan het door u aangeschafte product, neem dan contact met ons op. Indien uw klacht gegrond is, zullen we in overleg het product herstellen, vergoeden of vervangen. Klanttevredenheid staat bij ons hoog in het vaandel.