| | |
| --- | --- |
| Collectie: | Firenze |
| Afmetingen CM (L-B-H) | 24.5 x 8 x 17.5 |
| Gewicht (in gram): | 530 |
travelkit

Ideale travelkit voor onderweg. Deze leren toilettas is voorzien van diverse ruime ritsvakken met waterbestendige voering en eenvoudig te openen voor airport security door de handzame hoofdrits. Tevens is de travelkit voorzien van afneembaar polsbandje en een praktische haak om in de badkamer op te hangen. Uit de Firenze Business-serie, gemaakt van prachtige Italiaanse runderhuiden met een natuurlijke uitstraling en ietwat vettige touch. Het C&B kwaliteitslogo is middels praeg subtiel in het leer verwerkt. Het Italiaanse leer is duurzaam gelooid volgens richtlijnen van de Leather Working Group.
Firenze
Firenze is de zakelijke en functionele tassenlijn van Castelijn & Beerens met een moedige twist. De collectie bestaat uit onder meer; leren rugzakken, travelkits, 15" en 17" laptoptassen en –trolleys. De tassen zijn vervaardigd van soepel Italiaans rundleer, ambachtelijk bewerkt door een Italiaanse looierij in de buurt van Verona. Het door en door in het vat geverfde volnerf leer heeft een ietwat vettige en prettige touch. Binnen de Firenze collectie, die is voorzien van een subtiel gepreegd C&B-logo, heeft u de keuze uit de kleuren zwart, mocca en lichtbruin.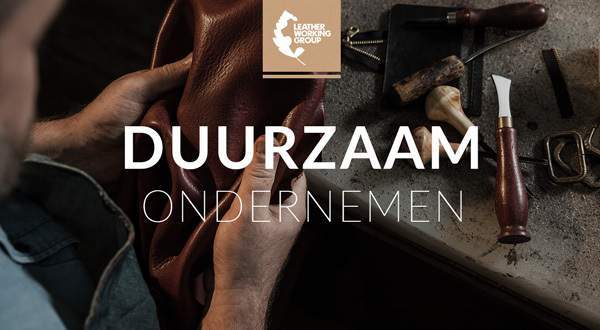 Duurzaam
Alle producten van Castelijn & Beerens voldoen aan de standaarden van de Leather Working Group. De Leather Working Group is een non-profitorganisatie die verantwoordelijk is voor 's werelds toonaangevende milieucertificering voor de leerindustrie. Als multi-stakeholdergroep heeft LWG meer dan 1300 leden uit de hele leerketen. Sinds 2005 heeft Leather Working Group de beste milieupraktijken in de industrie geïdentificeerd en richtlijnen gegeven voor voortdurende verbetering.
Garantie
Castelijn & Beerens staat al sinds de oprichting in 1945 voor puur vakmanschap. Zij controleren al onze lederwaren zorgvuldig en ze voldoen dan ook aan de hoogste kwaliteitseisen. Mocht u echter binnen 2 jaar een mankement of onvolkomenheid ontdekken aan het door u aangeschafte product, neem dan contact met ons op. Indien uw klacht gegrond is, zullen we in overleg het product herstellen, vergoeden of vervangen. Klanttevredenheid staat bij ons hoog in het vaandel.